Piller Blowers and Compressors

For good reason, PILLER counts among the international technology leaders for high-performance blowers and compressors.
Thanks to our experienced engineers and technicians, we offer process engineering expertise at the highest level. Our comprehensive service portfolio and our expert knowledge cover a wide range of applications, as well as individual, customer-specific solutions in almost every design. The top-quality products from PILLER are designed for various processes and the various sectors of the process industry.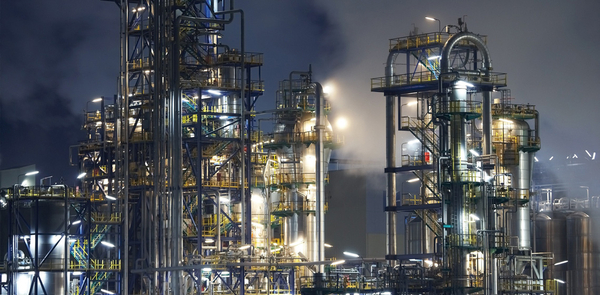 Whether it be a high-performance blower for the mechanical vapor recompression (MVR), vapor recovery or the powerful hot-gas circulator of thermoprocessing equipment in various industrial furnaces: The blowers from PILLER will pave the way for process optimization, improved energy efficiency and, overall, for high cost savings and increased efficiency.
The special feature is our exclusive made-to-order production – based on the specific process requirements of each individual customer.
Piller MVR Blowers made for energy saving
PILLER was the first company to introduce centrifugal blower solutions for the process of Mechanical Vapor Recompression (MVR) as used in Evaporation Units. Patented bearings and purposely developed high-performance impellers make PILLER the leading manufacturer of MVR Blowers.
Efficiency through flexibility
PILLER MVR Blowers ensure maximum efficiency, thus cost savings, and lower life cycle costs. We tailor our MVR Blowers to suit the individual customer's needs. Our products are of high quality and intelligent design along with a high level of standardization.
The expert at your side
PILLER is the high performance blower specialist. Our customers have enjoyed the benefits of our MVR Blower production expertise for more than three decades. Our German engineering expertise and precision are worldwide benchmarks. In-house R&D results in continuous development and invention such as our patented bearing system.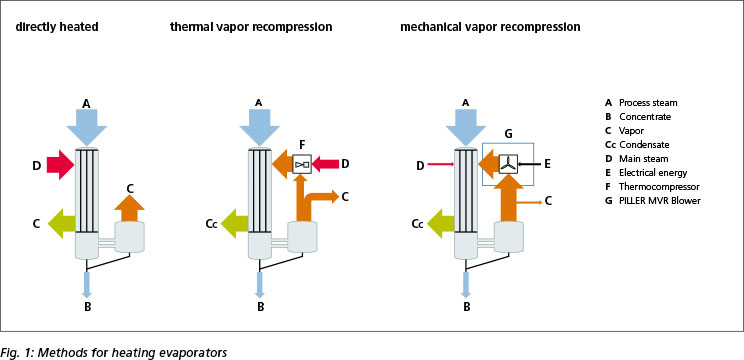 Performance Range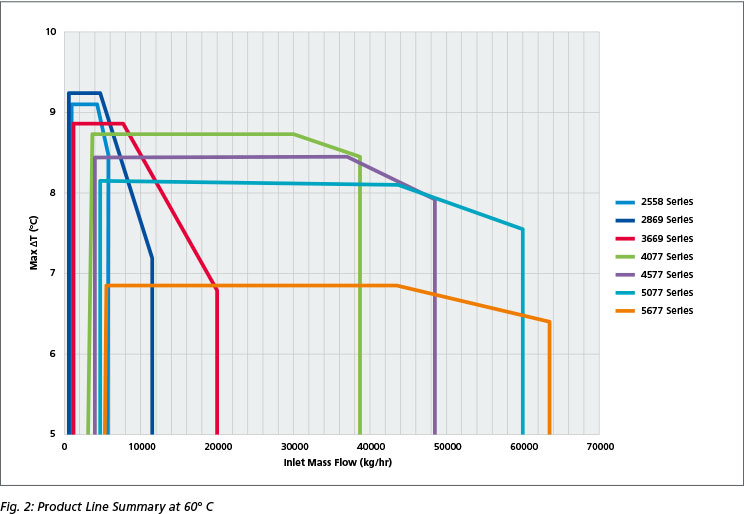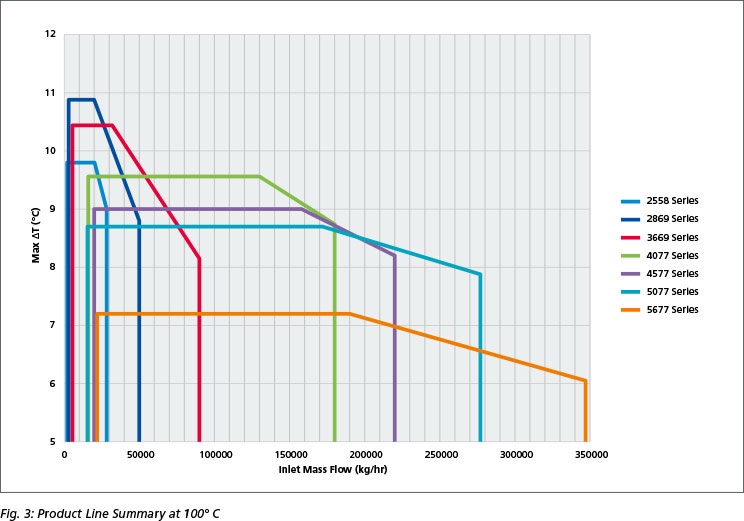 Responsibility – down to the last detail.
Petrochemical plants take care of the mobility of the human race and produce intermediate products for plastics which are now an essential part of our daily lives. A reliable and continuous supply is important for our economy, as production shortages would have incalculable consequences and would bring our economic system to a grinding halt in a matter of days. Therefore the requirements on system engineering are even higher. Extensive specifications and demanding standards such as the API shall make this extremly sensitive area a safe and reliable place. The capacity and type of production processes in a refinery are mainly depending on composition of the crude oil to be processed and the requirements of the target markets. Complex refineries with many conversion plants can manufacture finished products from all types of crude oil.
Piller fans are used in all the essential processes in an oil refinery:
crude oil distillation
vacuum distillation
hydrodesulphurisation
gas post-processing
sulphur recovery
reformers (platformers)
isomerising and hydroisomerising
alkylation, dimerising and etherifying (MTBE)
catalytic cracking processes such as Fluid Catalytic Cracking (FCC) and hydrocracking
thermal cracking processes such as visbreaker and steamcracker
residue conversion processes from Cocker through to gasification
On top of it, there are also processes for the production of process materials such as process steam, electricity and cooling water.
Piller Blowers in sulfuric acid production
The PILLER blowers are replacing turbo compressors in these applications. Smaller investment, better efficiency, wide range of operation and lower maintenance are the main advantages, going along with higher reliability and easier operation. PILLER pays great attention to details like shaft seal and bearings in order to give the blower the highest reliability possible.
Shaft Seal
The high quality floating ring type shaft sealing, designed by Eagle Burgmann, ensures the tightness of the blowers, where the shaft enters the blower casing. The seal has a horizontal split which allows easy assembly and maintenance without dismantling the impeller. The shaft sealing, like our blowers, can be customized according to the process conditions. The number of rings, buffer gas connection, vacuum suction, special alloys as well as other properties can be selected.

Bearing lubeoil system

Piller Project in copper plant

Process
Sulfuric Acid production with Double Contact Double Absorption Process
Location
Russia
Gas – Composition
SO2 max. 10%
Radial Fan
50772 KKXGAE 80800 GL 90

Technical Data

Mass Flow
123300 kg/h
Inlet temperature
45 o C
Static – differential pressure
37.69 kPa
Efficiency
82 %
Shaft speed
2975 RPM
Shaft power
1597 kW
Impeller Tip Speed
250 m/s
Material of construction casing 316 SS, Impeller 2205 Duplex