Air Movement in the Fertiliser Industry
Air Movement in the Fertiliser Industry
Worldwide growth in fertiliser demand continues to drive innovation in literally every facet of production, from the most fundamental new process technologies to the construction of new plants that will employ them. Multiple design engineering challenges include energy efficiency, regulatory pressure and safety in tension with quality, efficient throughput and, ultimately, profitability. An ever growing, constantly evolving choice of air movement solutions is essential in order to meet those challenges and enable the innovation from which they spring.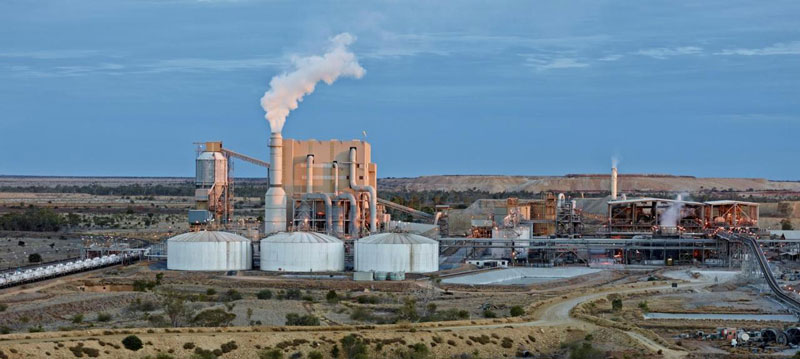 In fertiliser production, air movers – industrial blowers and fans – are in many ways the power behind air handling, fine particulate control and pneumatic conveyance. Requirements include the ability to generate controlled high pressures and flowrates, operate reliably in highly corrosive, abrasive and high temperature environments, simplify maintenance and, most importantly, offer facility and system designers the ability to move, contain, redirect and control airflows in even the most highly specified applications. These may include dust control, pollution control, process heating, pneumatic conveying, material conveying, scrubbers, oxidisers and dryers.
Given that nitrate fertiliser dust is based on a volatile substrate that poses a particular ignition risk, while other types may include caustics and heavy metals, dust control is of critical importance throughout the manufacturing process as well as in handling. Capture and control of such emissions are accomplished by creating air movement. A wide range of fan designs may be used to move air through a filter or process scrubber. Fans may be installed on the clean side of a given capture device or the dirty air side depending on system requirements.
AirEng offers a complete array of centrifugal and axial products appropriate for fertiliser industry applications. Both centrifugal and axial fan designs may be appropriate for a given application. In general, axial fan designs are preferable where space is at a premium.
Fans can range from standard, predesigned fans to highly customised or entirely custom-designed products. Off-the-shelf designs can be modified to meet specific application needs, such as zero leakage construction, abrupt temperature change and cyclical speed changes. Fans are designed to offer the highest aerodynamic efficiencies compatible with specific systems and gas-stream requirements. Fan construction includes mild steel, high strength alloy steels, aluminium, 300 series stainless steels, Inconel, incoloy, hastalloy, titanium and other exotic alloys. Special coatings can be applied based on the application, and consist of baked phenolics, epoxies and rubber linings.
Each application is analysed on its own performance and unique design requirements. Designs are based on computer analysis of wheel metallurgical stresses, shaft critical speed and bearing limitations. Predesigned fans can be modified or custom fans are designed in accordance with customers' specifications.
When choosing fertiliser equipment, it is best to consider all of the application requirements and design features. Selection criteria, such as the amount of particulate and the volume of flow needed, are two important pieces that dictate which piece of equipment will work best for the job. The use of selection software or a design engineer familiar with the applications can help to select the right equipment, and make sure efficiency is factored into the decision.